The Governing Body Council shapes the Digital Pioneers community, ensuring that all content is driven by AI leaders, CDO, CTOs, and CIOs.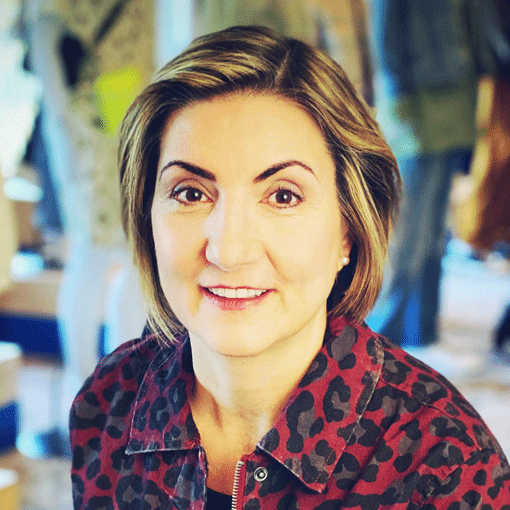 Katia Walsh
Senior Vice President & Chief Strategy and Artificial Intelligence Officer
Katia Walsh leads strategy, data, analytics and artificial intelligence at LS&Co. She focuses on setting the company's holistic digital and corporate strategy and infusing it with data, analytic, and artificial intelligence capabilities to drive business value across LS&Co. globally. The impact ranges from innovation incubation to strategic growth initiatives, new business models and new ways of working.
Katia has more than 20 years of cross-industry experience combining strategy, data, analytics and machine learning, and a track record of making global brands indispensable to their customers through these capabilities.
Prior to joining LS&Co., Katia was the first Chief Global Data and Analytics Officer of Vodafone Group, responsible for providing a predictive, proactive and personalized experience as part of the company's digital transformation. She and her team also contributed to the use of data and artificial intelligence for research innovation and social good.
Before that, Katia held strategic data analytics leadership positions and drove customer-centric innovations at Prudential Financial, where she launched data and analytics as part of its digital transformation; Fidelity Investments, where she pioneered a data-driven customer experience; and Forrester Research, Inc., where she helped businesses thrive on technology change.
Katia is a member of UniCredit's Transformation and Innovation Advisory Board, as well as a Strategy Advisor to Fellowship.ai, a nonprofit data science training program. She was named the UK's Data Leader of the Year for the past three years by the Women in IT Awards series and is passionate about encouraging diversity and mentoring youth.
Katia holds a Ph.D. from the University of Missouri-Columbia in Strategic Communication with a specialization in quantitative methodology.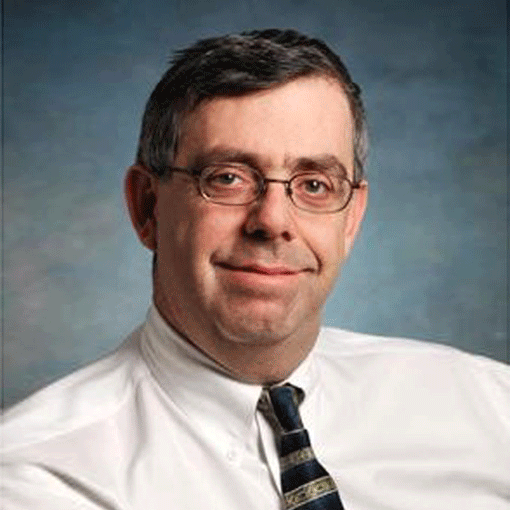 Tsvi Gal
Head of Enterprise Technology for Sloan Kettering Center, NYC
Memorial Sloan Kettering Cancer Center (MSK) has appointed Tsvi Gal as Head of Infrastructure, effective April 2020. In this role, Mr. Gal will set the technical vision and lead the company's technological development in support of the digital strategy and make technical recommendations that align with MKS goals.
A recipient of the Einstein Award for Technology and Science from the President of Israel for pioneering on-line banking and trading, Tsvi's career spans over three decades.
Tsvi joins MSK from Morgan Stanley where he served in numerous roles including CTO of Enterprise Services, Head of Strategy & Architecture and others. Since he joined in early 2012, Tsvi was responsible for the creation and implementation of Morgan Stanley's multi-year strategy and target state architecture and the evolution of the bank into a modern, efficient and effective organization.
Prior to Morgan Stanley Tsvi's served in various CIO and CTO in several banks including Merrill Lynch/Bank of America, Deutsche Bank and Wells Fargo as well as in non-banks including Exigen Capital (a private equity firm) where he was a General Partner, AT&T where he was President of ATT.COM and Time Warner Music where, as CIO, he led the launch of the digital transformation towards on-line music.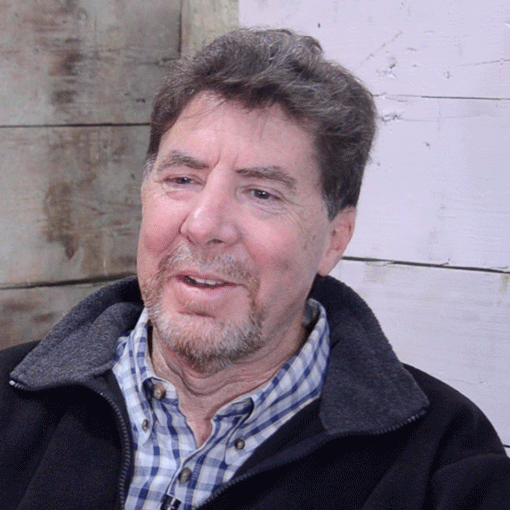 Alan Boehme
Chief Technology Officer (CTO) H&M
Boehme has extensive experience of various technology and management roles with multinational companies, most recently with Procter & Gamble and prior to that with Coca Cola. He also holds a solid track record of leading global transformations and driving innovation work. He will focus on combining technology advancements to help H&M become an even more customer centric company where new growth opportunities are enabled.
Prior to joining H&M Alan served as Global Chief Technology Officer & SVP of IT innovation for Procter & Gamble. Prior to this he was CTO & Head of Innovation & Chief of Enterprise Architecture for The Coca-Cola Company.
Boehme was previously Sr. VP and Head of IT Architecture for the ING Global Insurance Business as well as serving as chairman of the global cross banking / insurance business (ING Group) enterprise architecture committee reporting into the global CTO office. Prior to his time with ING he served as VP & CIO at Juniper Networks, EVP & CIO Sage Software and the CIO for Emerging Technologies & Shared Services at GE Power Systems.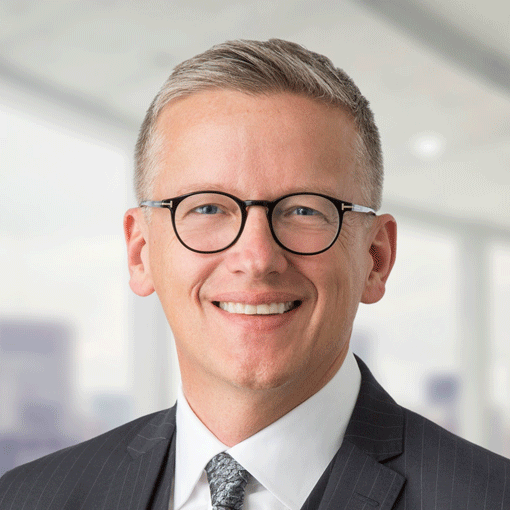 Sean Ringsted
Executive Vice President, Chubb Group, Chief Digital Officer and Chief Risk Officer
Sean Ringsted is Executive Vice President, Chubb Group, and Chief Digital Officer and Chief Risk Officer. Mr. Ringsted leads Chubb's digital efforts aimed at transforming the company into a digitally integrated organization. He is also responsible for the continued development and implementation of Chubb's risk management strategy, risk management framework and related processes across the company.
Mr. Ringsted has more than 25 years of experience in the insurance industry. In February 2017, he was appointed Chief Digital Officer. He has served as the company's Chief Risk Officer since 2008, prior to ACE's acquisition of Chubb in 2016. Mr. Ringsted was named Executive Vice President, ACE Group, in March 2014. Mr. Ringsted's previous leadership roles at the company include serving as Chief Actuary from 2004 to 2017; Executive Vice President and Chief Risk Officer for ACE Tempest Re from 2002 to 2004; and Senior Vice President and Chief Actuary for ACE Tempest Re from 1998 to 2002. Prior to ACE, Mr. Ringsted was a consultant at Tillinghast-Towers Perrin.
Mr. Ringsted holds a Bachelor of Science degree in Biochemistry from Bristol University and a Doctorate in Biochemistry from Oxford University. He is a Fellow of the Institute of Actuaries (FIA). Mr. Ringsted is currently the Chair of The Institutes Future of Risk Advisory Board. He was previously the Chair of the CRO Council.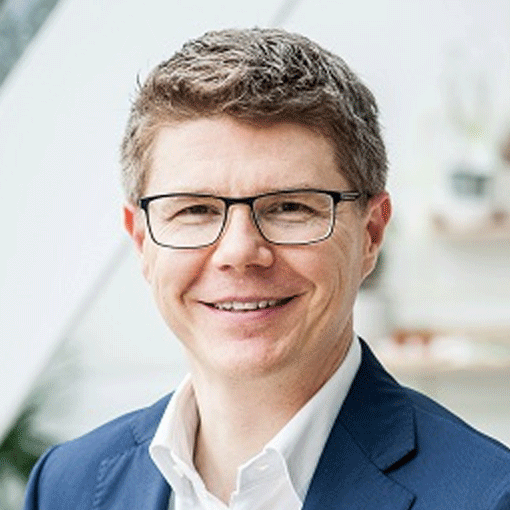 Robert Opp
Chief Digital Officer, UNDP
Robert Opp is currently the Chief Digital Officer of UNDP, the United Nations' global sustainable development organization working across 170 countries globally with more than 17,000 staff. He leads the agency's digital transformation, an organization-wide effort, to harness the power of new technology to improve the lives of those furthest behind.
Prior to this role, Robert served as Director of the Innovation and Change Management Division within the United Nations World Food Programme (WFP) where he established an in-house 'Zero Hunger' innovation accelerator and created an award-winning crowdfunding smartphone app, ShareTheMeal which has raised over US$40 million for hunger programmes.
Previously, Robert was a management consultant with The Boston Consulting Group (BCG) based in Singapore where he served a wide range of private sector companies throughout Asia and the Middle East. He has also served in various other capacities in the UN, including Manager of emergency food aid assistance programmes in Angola within a $260 million operation that reached over 1 million internally displaced persons affected by civil war. Robert began his career at Canada's International Development Research Centre managing projects focused on peacebuilding in post-conflict countries.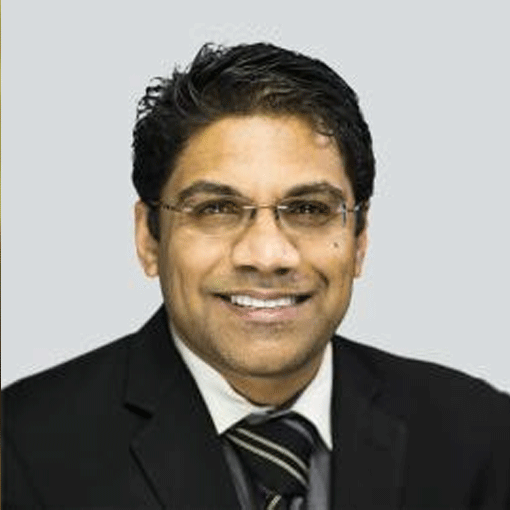 Vijay Kasarabada
Managing director and global head of technology – Lazard Asset Management
Vijay Kasarabada is the Global Head of Technology for Lazard Asset Management. He began working in the investment field in 2000. Prior to joining Lazard in 2017, Vijay was a Managing Director within BlackRock's Aladdin product group helping build several aspects of their technology to support the wider investment management process from Front through Middle through the Back Office. Prior to that Vijay worked at large institutions such as Merrill Lynch, Citigroup and Goldman Sachs (where he started his technology career on Wall Street), helping architect solutions in the Capital Markets Sales and Trading domain, along with a core expertise in the Investment Management domain. Vijay's responsibilities focus on all aspects of technology that support Lazard Asset Management's global business operations.
Shahar Markovitch
Chief Digital and Information Officer of EL AL Israel Airlines
Shahar joins El-Al from Bank Hapoalim, Israel largest bank, where he served as Chief Digital Officer. In this role he was recognized as one of Israel's top 100 most influential people in Digital and won "best product launch" awards for a number of innovative digital products. Previously he was a partner in McKinsey & Company focusing on Digital, Technology, and innovation, where he worked with dozens of the world's leading organizations on Digital and IT transformation. Before McKinsey Shahar held technology and leadership positions in a number of Israeli hi-tech companies, telecos, and start-ups.
Shahar holds a Bachelor of Science degree with distinction in Computer Science and Math from the Hebrew university in Jerusalem and a Master in Business Administration from MIT in Cambridge, USA.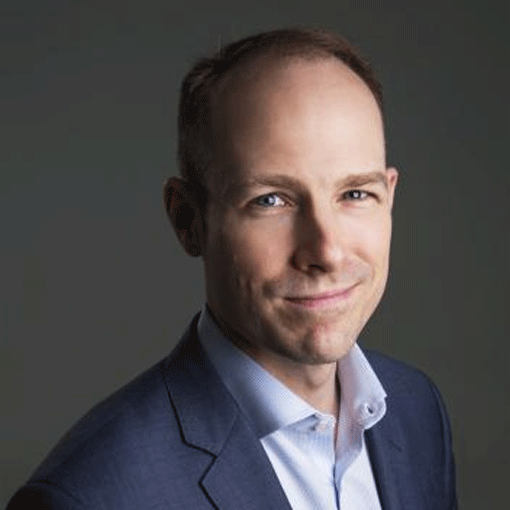 Mike O'Rourke
Senior Vice President and is Head of Artificial Intelligence and Global Information Services technology , NASDAQ
Mike O'Rourke serves as Senior Vice President and is Head of Artificial Intelligence and Global Information Services technology. He oversees the development of Nasdaq's data and index business technology, as well as the advancement of using machine learning throughout Nasdaq.
Mike's team combines proprietary data with advanced analytics and machine learning to produce sophisticated solutions for Nasdaq's global customers. These efforts have resulted in several technology breakthroughs and patents for the use of machine learning in areas of market surveillance, advisory, and new data products—including Trading Insights and the Nasdaq Analytics Hub.
Mike is also responsible for the data technology that powers Nasdaq's U.S. and global market data feeds, global index offerings (including the Nasdaq 100 and Nasdaq Composite), and critical market infrastructure, such as the UTP SIP.
Mike joining Nasdaq in 1999 as Director, Global Access Services. Previously, he held a professorship at Fairfield University and management roles within the Global Technology Services division at IBM.
Mike attended Fairfield University, where he earned a master's degree in Software Engineering and a bachelor's degree in Computer Science.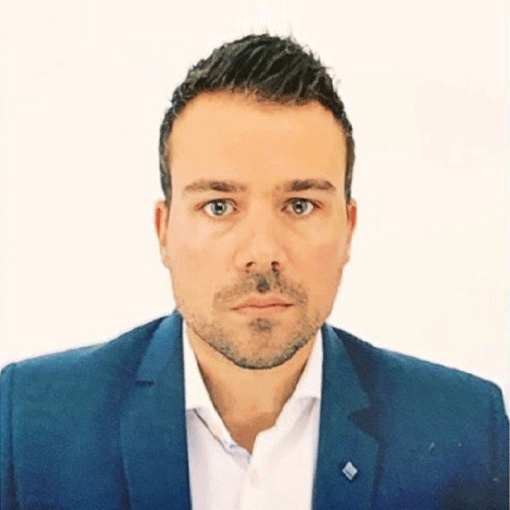 Vladimir Krdzic
Group Chief Digital Officer at Petrofac
As a Group Chief Digital Officer at Petrofac, a $ 5+ bn organization, part of my responsibilities is to design, develop and deploy "digital industry solutions" to differentiate Petrofac with next generation digital projects. Deployed solutions improved productivity 5x-10x and resulted in improved cash flow, by reducing the time required for project completion. Leading Technology and Digital transformation programs to improve productivity and data insights – driving business decisions and operational excellence. This involves integrating an offshore DevOps capability with a change and comms capability across Petrofac's projects and operations. Leading a team responsible for design and build of a portfolio of programs to introduce disruptive technologies leveraging ML, AI, IoT, Big Data, Advanced Mobility and Digital Tread technologies to enhance company's ability to differentiate in the market.
Previously, Vladimir was Chief Technology Officer and lead a global full stack upgrade and modernization of our global technology estate. Strategic transformation projects we have delivered included end-to-end legacy infrastructure transformation across 9 Global Data Centers, 80+ offices and sites. Scope of transformation included migration to Cloud, deployment of hyper-converged infrastructure, automation of hybrid data centers operations, enhancing security posture and complete redeployment of global internal and external network. Vladimir also Lead a 100 FTE IT Operations team responsible for global IT infrastructure and End-user support across 31 countries supporting for a $5+ bn dollar revenue company.
Kris Fitzgerald
Vice President and CTO of NTT Data
Kris is Chief technology officer for NTT DATA Services. He leads the company's global Intelligent Automation technology strategy. In addition, Kris leads client innovation programs, leveraging NTT Group R&D and has over 40 years of progressive experience IT and vertical industries. Kris currently serves as a member of the University of Texas, Jonsson School of Engineering and Computer Science Executive Council.
Rafail Portnoy
Chief Technology Officer, Metropolitan Transportation Authority of the State of New York
Rafail is currently a Chief Technology Officer at the Metropolitan Transportation Authority of the State of New York. At MTA Rafaill is responsible for all aspects of information technology and cyber-security, as well as and operational technology integration into a cohesive, interoperable technology eco-system.
Prior to the MTA Rafail was a Senior Vice President of Technology at Anti-Defamation League, world's premiere international NGO, focused on stopping defamation of Jewish people, and securing justice and fair treatment for all. ADL operates across 27 regional offices in United States, Europe, and Israel. At ADL Rafail was responsible for transforming Anti-Defamation League into a 21st century digital organization, inscribing technology DNA into every operational component of ADL.
Prior to ADL, Mr. Portnoy was a Chief Information Officer at Safe Horizon, the largest social services organization in the United States, focused on providing support and advocacy to victims of domestic violence and abuse through a comprehensive set of various housing, counseling and victim-assistance programs. Safe Horizon operates across 50+ locations in all five boroughs of the City of New York. At Safe Horizon Rafail was responsible and accountable for all aspects of Information Technology, including voice/data infrastructure, data center and call center operations, multiple line of business and back-office applications and other relevant enterprise supporting technologies.
Prior to his Safe Horizon tenure, Rafail was recruited as a founding Chief Information Officer at the SUNY Global Institute of International Relations and Commerce, to create and lead Global IT organization of a newly formed elite think tank, focused on issues of globalization and cross-border management. Rafail directed procurement, design and implementation of all of the information technology, audio visual technologies and logical and physical security from ground up and managed post installation "steady state" environment, achieving significant cost and time savings on service delivery.
Prior to becoming CIO at The Levin Institute Rafail was a Principal with Global Technology Services practice at IBM Global Services. In this capacity he provided IT leadership, strategic direction and visionary guidance to key IBM and industry executives in establishing long-term IT policies, processes and implementation guidelines in support of strategic organization's business objectives. Rafail also carried P&L responsibilities, including forecasting, budgeting and strategic planning in support of practice' financial operations plan.
Rafail is an active member of the teaching faculty cohort at NYU Tandon School of Computer Sciences and Engineering. He received an outstanding adjunct faculty of the year award in 2019, while teaching in the NYU's coveted Cyber Fellows program. Rafail holds a Master of Science in Information Systems Engineering degree from Brooklyn Polytechnic University, now NYU, and a Bachelor of Business Administration degree in Management Information Systems from Pace University. Rafail resides in Rockland County, New York with his wife and two children.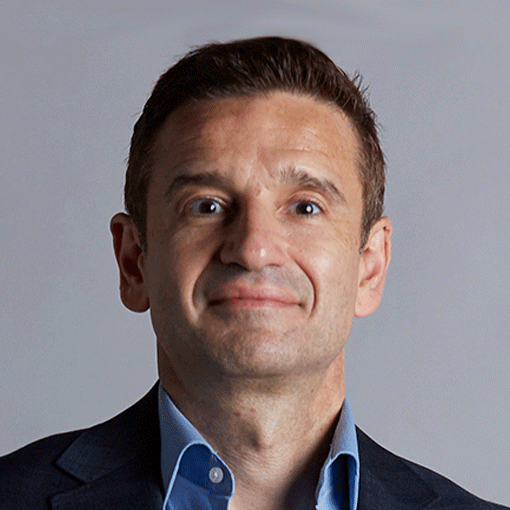 Michael Kaushansky
Chief Data Officer & President Helia for Havas, North America
Michael Kaushansky serves as Chief Data Officer & President Helia for Havas, North America. In this role he has direct oversight and responsibility for the agency's data, analytics, and marketing technology and Michael is responsible for managing and advancing Helia – Havas's Relationship Marketing / CRM agency focused on managing, extracting insights, and activating consumer data on behalf of our clients through direct channels. Michael sets the agency's overall approach to data strategy, measurement including the analytics capabilities that are a bedrock of Havas overall delivery to clients and provides insight into the continued evaluation of our suite of marketing effectiveness products. His hand selected team of data scientists and data engineers works very closely with the planning, buying and research groups ensuring the insights and data approach aligns with a client's business objectives.
Michael has been involved in the field of data, analytics and business measurement for nearly two decades with a strong focus on consumer insights, media effectiveness, statistical modeling, marketing mix modeling and digital marketing analysis. Highlights include the development of a 360 degree media mix models, implementation of a digital attribution, deployment for full-funnel optimization processes and specialized reporting and visualization dashboard to enable immediate and meaningful sharing of results, clients include: AutoZone, Choice Hotels, Liberty Mutual, NFL, Sears/Kmart and Dish Network.
Kaushansky has held roles of increasing responsibility at GE, Target and GSK. Most recently, Michael led all marketing analytics at Ogilvy where his work spanned several leading global brand advertisers including UPS, IBM, Nestle, Cisco and SAP.
Kaushansky holds a Bachelor's degree in Mathematics from Creighton University and a Master's of Science degree in Applied Mathematics & Operational Research from Creighton University. Michael is an advisor to Rutgers University's Big Data graduate program. Michael makes his home in New York City with his family and two daughters.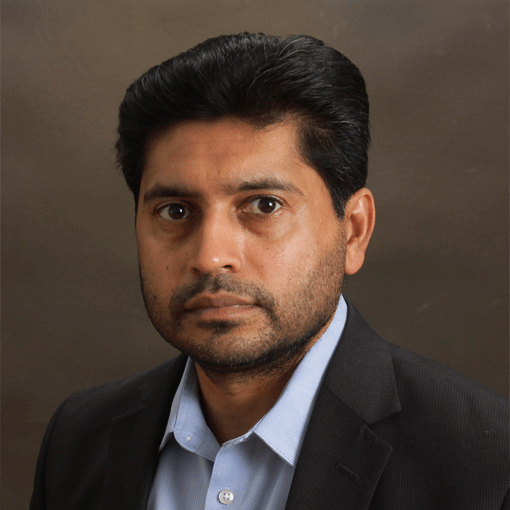 Krishna Cheriath
Chief data and analytics officer and head of digital, Zoetis Inc.
Krishna Cheriath leads the Digital, Data and Analytics strategy at Zoetis. Zoetis is a global animal health company dedicated to supporting customers and their businesses in ever better ways for over 60 years delivering quality medicines and vaccines, complemented by diagnostic products, genetic tests, biodevices and a range of services.Krishna Cheriath is also adjunct faculty at Carnegie Mellon University. Krishan drives value creation from digitization, digitalization and analytics, develops and enhances digital services and products. Krishna drives data and analytics driven decisionsMost recently, Krishna Cheriath was the Chief Data Officer for Bristol-Myers Squibb Company reporting to the CIO. Krishna is responsible for driving the data, analytics and insights agenda for BMS while ensuring that the company's data is accessible, reliable, secure and legally compliant protecting the privacy of employees, patients and others. He is the company's data strategist and adviser, steward for improving data quality, evangelist for data sharing, data driven innovations and data ethics and standards, and lead technologist for data and analytic automation. His core responsibilities as CDO include:
Building the company's understanding of the business and data strategy
Designing and implementing data strategies and systems
Leading, motivating and managing large data and technical teams
Overseeing the collection, storage, management, quality and protection of data
Implementing data privacy policies and complying with data protection regulations
Communicating the status, value, and importance of data
Krishna joined Bristol-Myers Squibb Company in 2006 and held several IT roles of increasing responsibility. Since September 2016 till the appointment as the Chief Data officer, Krishna served as the Head of Information & Data Management. In January 2018 he took the additional responsibility of being BMS's EU Data Protection Officer. His was responsible for overseeing BMS' advancement of data governance, data stewardship and digital capabilities focused on data, reporting and analytics. As the company's EU DPO, he was instrumental in ensuring compliance with the GDPR and facilitating the company's responses to requests from EU data subjects and data protection authorities.
He is also part of the leadership team of Business Insights and Analytics (BIA), the centralized analytics function in BMS.
Krishna has over 25 years of experience in IT, data management and analytics. Prior to BMS he was in management consulting working for such firms as TCS, PWC, IBM and Accenture.
Krishna received his undergraduate degree in Electrical and Electronics Engineering from the University of Kerala and his MBA from the Stern School of Business at the New York University.